Taking on Freelance Consultants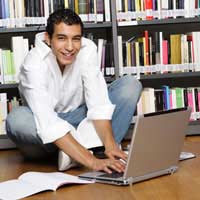 Taking on freelance consultants is a popular way to build your recruitment business without the costs associated with full-time employees.
It is a role well suited to freelancers because most of the money involved comes through clients in the form of fees for placements, so the employer can essentially use the services of an experienced consultant for very little initial outlay.
If you're thinking about growing your recruitment business by taking on freelance consultants, there are a number of considerations before you make the leap.
Where to Find the Right Freelance Consultants?
In order to not waste your time by picking freelance consultants that will not enhance your business but may take up a considerable amount of your time unless you realise, you must choose carefully.
In an ideal world you'll already know of a recruitment consultant that's looking to work freelance. If so, snap them up and give them a very generous commission structure. In all likelihood, you do not already know of someone, so you'll need to find them somehow.
Start by asking around your personal network. Make it clear that you're offering a freelance opportunity but one that will grow as you grow. Use social networking sites to bring your opportunity to the attention of your wider network – a carefully-worded Facebook announcement is ideal. You can also write about it on your Twitter account and your company or personal blog.
Get it in Writing
Once you have found a freelance recruitment consultant that you are happy to work with, make sure you write a suitable contract. Even if you are sure that they are trustworthy and hardworking, it is all too easy for it too go wrong when a big recruitment fee comes in and you haven't defined who's earned what.
If you get a fair contract signed at the beginning, it makes it far easier for you to both benefit from the arrangement. Define issues such as what hours are expected or if it's purely results based, what percentage of commission is to be paid and in what way (cash 30 days after the freelancer invoices or only when you've been paid by the client – it will make a huge difference to your cash flow.)
Expenses are also an issue to be clarified in writing. If your freelance recruitment consultant is working from their own home, you do not want a bill for their internet connection and mobile phone unless you've agreed to it.
You do have to be fair. Far too often people who start a recruitment consultancy from their homes and then go on to take on freelance consultants expect too much. You have to be prepared to give more than just a percentage of the fee if this person is helping you build your business, especially if you are not paying them an hourly or daily rate. While it is common to have a commission-only deal with freelance recruitment consultants, it does mean that you have to pay them a decent slice of the commission (at least 50 per cent), but also you must pay quickly and without complaint.
Review the Situation
Employing a freelance recruitment consultant needs reviewing regularly. Once you have started to work together and agreed a contract, make sure you review it at least once every six months. If you are finding it to be a mutually beneficial situation, bring in some additional perks or they will go and work for someone else. Even if it costs you a little more, you will find it very hard to replace them. Upping the fee percentage they receive will be their ultimate goal, but if you're not yet in a position to do this, say you will aim to do this for your next review and offer other incentives like paying the mobile bill or giving high street vouchers.
START A RECRUITMENT BUSINESS IS FOR SALE.
This website is for sale [more info].
You might also like...