Time Off for Working Parents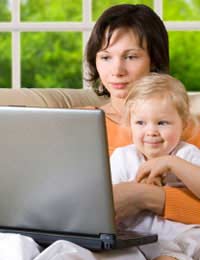 There are an ever-increasing number of rules, rights and regulations surrounding the working situation for parents of young and disabled children.
Working parents are entitled to a number of different situations for the ease of their working life, with time off for dependants and maternity and paternity leave the most well known.
However, even though you are entitled to a number of working parents rights, it is worth making sure that you are totally up to date with what you are and are not allowed as it can make speaking to your employer and requesting these entitlements that bit easier.
It is worth remembering that it can be far easier for larger companies to be able to absorb your requirements, even though all employers are required to give you what the law states.
If Your Employer Makes it Difficult
This does mean that smaller companies may find it harder to employ young women or women who are likely to have a family in the near future, even though they would be completely against the law to do so. If you find that you are being given the brush off at interviews even though you are ideally suited to the job, this may be the situation. However, this can be very hard to prove and may, although unfairly, effect your career possibilities.
Decent Companies
So, assuming you are employed by a decent company that is keen to comply with all their requirements as a UK based employer, you need to be up to speed with what your entitlements are and how to ask for them so that you are most likely to get what you want. Bare in mind that the law tends to state the minimum, such as what time off for dependants you are allowed, but if you have a fair and decent boss and ask in a manner which makes it easy for them to say yes, you may be able to achieve considerably more.
Requesting flexible working has become a legal right for parents, with there being guidelines for the code of conduct for both parties. Parents need to request flexible working conditions in writing, within a certain time frame depending on the date of the birth of their child and whether or not the child has disabilities. The government department for work and pensions is a good place to start, you can speak to your HR department but this will alert them to your plans and you may prefer to be clear about the possible options for working parents before you speak to your workplace.
The Importance of Working Parents
Working parents are a key part of a company and the community, so their rights and fair treatment are an important part of society. Although some working parents can find they come up against some hostility from colleagues, this is usually more to do with them taking advantage of the situation. Parenting can be hard enough without this, so when you have taken on board flexible working or require time off for dependants, do be careful not to simply dump all your work on your colleagues desks. If you try to add to the harmonious atmosphere in your workplace you will enable more colleagues to be able to take advantage of flexible working when their family situation changes in the future.
You might also like...