The Best Way to Manage Your Client Database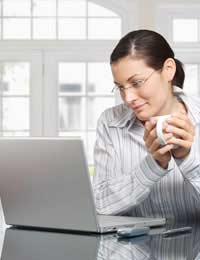 Efficient, effective management of your client database is terribly important for a well-run recruitment agency – especially if you plan to make money from making placements! Without it, you risk wasting all your hard work in building relationships with clients, so it pays to have simple systems in place that work, well before you need them. It is also imperative that you have a reliable back up system for your information – many people rely on one specific, 'purpose-built' back up system, but these can actually go wrong too, leaving you high and dry, so you should also back up manually onto DVDs.
Use a Reliable System
With laptops and software more affordable than ever before, there is no reason to keep all your valuable information in a lever arch file anymore! That said, many people still find the old pen and paper combo is as good as anything else, but it restricts your marketing options dramatically as you will not be able to mail merge or check trending topics, so if you need to, use that alongside a computerised database.
As most people that are starting their own recruitment business have worked for a high street recruitment agency or another employer in the sector, it is likely that you are already used to a particular system. You will either be happy to stick with the same system or be desperate to do the complete opposite! It is worth remembering that some CRM (customer relationship management) systems are really expensive to buy and your previous employer will probably have had a great deal on buying loads of licenses, a cost that you would not have had to consider as an employee.
Keep Accurate Information
Even the most expensive, state-of-the-art system is only as good as the information you input. Get into the habit of double checking spellings and details of clients as there is nothing as unprofessional as receiving a mailshot with your name spelt wrongly.
You must also keep your information up to date. There have been too many examples where families have received mailshots with 'deceased' next to the name because the person wasn't taken off the system. This is clearly awful practice, so do not do this with your own client base. It is also worth cross-referencing the information on your system so that when clients move from one company to another, you can keep in touch without loosing past information
Maintain Regular Contact
Now that you have a good system and are committed to keeping the information up-to-date and accurate, you need to maximise the marketing opportunities. While you don't want to come across as desperate by calling or sending mailshots all the time, there is nothing wrong with a regular programme of events that helps you stay in touch with your valuable clients.
A good place to start is with your wall planner. Have an overview of the year and think about when are good times to contact your clients - you don't want to spend money on a summer mailshot if most of your clients are going to be on holiday, it's better to save it till September. Similarly, you mustn't do a mailshot one day, business development calls the next and then nothing for eight weeks – use your wall planner to map out a time table that suits you and your client base, incorporating the busiest times for your industry.
You might also like...
Managing your client database is extremely important. Thank you for this article!
victoria from startr
- 27-Apr-11 @ 4:05 AM