Recruitment Agency Health and Safety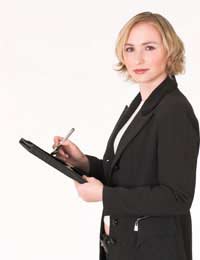 As a new business owner and a potential employer, you need to consider the additional responsibilities you now have. There is a legal minefield connected to poor health and safety, but the majority of the rules and regulations are essentially common sense. You just need to make sure that you know what you are legally required to provide and put in place all of the necessary provisions. Do this well before you launch your recruitment business and certainly before you have any visitors to your workplace – better safe than sorry is very true in this situation.
What is Health and Safety?
The purpose of health and safety is to protect you and your colleagues, suppliers and clients. In these litigious times, you need to make sure that all your legal requirements are kept up to date and health and safety is no exception. Don't think that just because someone is your friend they will not sue you if they are injured on your property – they may have to to validate their own insurance. The more details you have in writing, to more you follow the letter of the law, the less likely you are to be penalised for it.
Why not set aside a day or two before you start the hectic first days of your operational business to get yourself square regarding your health and safety paperwork? That way, you know this very important task has been done, rather than saying 'I always meant to sort that out' in less appropriate times.
Health and Safety Legal Requirements
There are plenty of clear small business information as to what is legally required of an employer, depending on your situation. If, for example, you are launching your recruitment business from home and will not have any employees or clients visiting, your legal requirements are less than if you are taking on a number of staff and will many people attending your work premises.
How to Write a Health and Safety Policy Document
Even if you are not legally required to have one, it is worth writing a company health and safety policy document. If you have more than five employees, you must have one and each person must read and sign it. It must also be easily accessible and updating whenever appropriate.
Start by stating your company commitment to health and safety and that you put great importance on the wellbeing of your employees. Make it clear that you will complete an accurate risk assessment and make clear your findings. Point out that you will rectify any potential hazards and how you will handle problems if they arise.
Have this document available in your office or in a general location that all employees are aware of. Display a health and safety certificate clearly – they are often framed or at least laminated, and are easily available at your local council offices.
Commit to Minimum Standards of Comfort and Cleanliness - At The Very Least
Minimum standards are not much to write home about, so why not use this as the very lowest you will go? Make sure there is somewhere clean and decent to eat lunch, that sinks and cups are kept clean and dry and that all floors are regularly washed and thoroughly dried. Push the boat out with some decent coffee and fresh flowers – first impressions really do count. If you set a good example, your employees will follow suit.
You might also like...