A Company Policy for Your Recruitment Agency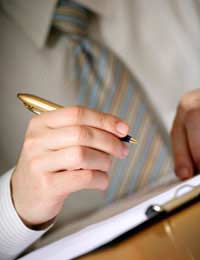 A successful recruitment agency needs to be clear about company policy. Take time to understand what you are trying to achieve with your new business and what you have to offer that is different to the competition. Your company policy document can reflect what your business aims are as well as the rules and regulations that you want to set in place for business practices.
How Do You Want to Run Your Business
Now you are the boss in the driving seat, it is up to you to make the most of your skills, resources and market knowledge. Do not just start your business and hope for the best. You will only get out what you put in, so by having a clear company policy document, you can make sure that your efforts are well spent.
A good place to start is to think about the companies where you have worked before and what you did and did not like about them. Did they have a 'Monday Morning Meeting' where everyone had to put forward their plans for the week and follow up on the previous week? Was there an open door policy for the boss? Did you have to wave a plastic chicken when you made a placement? There are some good ideas that are worth continuing in your own workplace and there are the irritating things that you can leave well behind. Cherry pick the good ideas and use your experience to your best advantage.
Understand Your USP
Once you have thought about how you want to run your agency, the next step is to understand what you have to offer. Do plenty of research on your competitors and see what is different that you can offer. Play to your personal strengths and make these practices part of your company policy. For example, if you are great on the phone but not so keen on business meetings, say that you aim to be a carbon neutral business and do not make unnecessary journeys, but you are always contactable by telephone.
Set Goals
A key element to your company policy document is to have tangible goals. That way, you can see your achievements and will know that you are working towards your aims. If you do not set goals, you can work just as hard but not be able to define what you have achieved. Also, if you have come from a recruitment agency, sales or human resources background, you will probably be used to setting goals and you will be able to bring that benefit to your own business.
Reinforce the Idea
When you have decided on the content of your company policy, make sure you revisit it and make amendments where necessary. See how far you have come with your goals. When you start to take on consultants at your agency, this document will enable you all to stay on message, rather than have each person working to their own list of requirements. By all pulling in the same direction you will be able to achieve far more.
START A RECRUITMENT BUSINESS IS FOR SALE.
This website is for sale [more info].
You might also like...