Understand the Temporary Recruitment Sector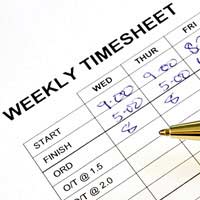 Even if you have worked for many years in the recruitment industry, setting up and running your own recruitment agency is a very different matter. You will probably have been terribly frustrated about the small percentage of commission you earned from all those placements, without much thought as to what your employers needed to spend the rest on. That is not to say that you wont be earning far more with your own business (they really did take a big cut!) but you will need to quickly get to grips with the rules of running an employment agency for temporary staff.
Pay Your Temps on Time, Every Time
As a rule, temp staff are not particularly loyal to any one agency – they will go with whatever company has the best employment contract on offer at the best rate, and rightly so. Do not forget that your temps are not doing you a favour – they are working for money. You must pay people on time, every time. Make sure you have their bank details in plenty of time to get their weekly pay run completed – check and double check.
Your temps will have their own responsibility to make this happen, but you must make it as easy for them as possible as your business will grind to a halt if you don't have happy temps. Have easy to use time sheets, give plenty out, be prepared to post out more, or fax them. Be clear about your cut off times for each weekly time sheet, but don't just wait for temps to be late – allow an hour on a Friday morning to call round your temps to tell them to get their time sheets in, especially those that are often late.
Keep In Touch With Your Temporary Staff
You must keep in regular contact with your temps. When their current contract is coming to an end you must make sure that you know what they want to do next, whether they would stay on with their current client longer if required and issues that they may have. If your temps are ticking along quite nicely, this does not mean that you should not contact them. Too many recruitment consultants fall into the trap of thinking this means everything is fine, or if they call their temps they will rock the boat. The best way to handle it is to have a weekly catch up with each temp, by telephone, text or email, to see how they're getting on. This can be in collaboration with asking about time sheets. This way, you can deal with any issues before they get out of hand.
Know the Holiday Pay Rules
Over the past few years, temporary workers have gained more employment benefits in terms of holiday and sickness pay. You must make sure that you fully understand the current rules and be prepared to act accordingly. It was common practice for temps to be paid a little more than their set hourly rate so that it included holiday pay, which currently entitles temp workers to four weeks paid holiday per year, after a qualifying period. More agencies are now encouraged to ensure the temporary worker actually takes a paid holiday from their job. This can be an organisational nightmare for small businesses and the agencies that handle their jobs, so be prepared to have another temp fill in where necessary.
You might also like...