Understand the Permanent Recruitment Sector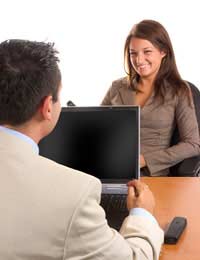 The permanent recruitment sector is subject to its own rules and details. If you have decided to establish your new recruitment agency in the permanent sector, you will need to understand these rules in order to flourish.
With cash flow being such a potent issue in the first months of a new professional recruitment agency, it is easy to think that this is most connected to paying temporary employees their weekly wages before you have been paid by your client.
Understanding Cash Flow in the Permanent Sector
However, the cash flow issue is also a problem for those new agencies that focus on permanent staff. This is because you can find yourself working on a placement for a number of weeks – from advertising, initial registration interviews, interviews arranged with the clients, feedback… - only to fall at the last hurdle. This fall can take many guises – the client changes their mind, the candidate gets a pay rise from their current employee – but the end result is that you don't make any money.
It doesn't take a genius to tell you that this is absolutely heart breaking. You can't help but think about what else you could have been doing with all that time that ended up being for nothing.
So, the moral of the story is that you need to have a number of candidates and a number of jobs live at any one time. You may think this is easier said than done, but it is the first rule of permanent recruitment. Even if you have the most perfect candidate for a vacancy, don't just send over one person. You never know what might happen in their life and then you're left with your client telling you that they've gone with their second choice, which will be from another agency and you're four grand poorer.
Be Clear About What Candidates and Clients Want
The second rule of permanent recruitment is to make sure you understand all the requirements of your clients and candidates. There is no point trying to shoe horn a square peg into a round hole because they will not last past the three month probation period and you will have to give some of your commission back anyway. This type of approach will also not help you develop a good reputation either, so you will only have a very short term gain. Make the most of the opportunities rather than only seeing one solution and offer training to your own candidates to learn the same.
The way to truly understand what your clients and candidates want is to spend time interviewing them, really listen and ask questions until you feel like you are clear about their goals. Not only will your clients and candidates feel like you have a good understanding of what makes them tick, you will be on the first rung of the ladder of building up a good rapport with them – imperative in making sure you are the first person they call.
Give Fair, Honest Feedback
The third rule of permanent recruitment is to give timely, accurate feedback to both parties after an interview. Again, if you say what people want to hear you are setting yourself up for a problem later. Not giving any feedback is the worst of all, although this is unfortunately a very common practice in the recruitment sector. Recruitment consultants just seem to tell the successful candidates and let the others work it out for themselves, but if you remember that an unsuccessful candidate for one job may be perfect for another, it is better to act with integrity.
You might also like...