Setting Your Core Business Values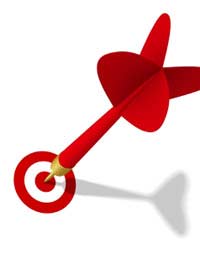 Before you officially launch your recruitment business you will need to decide on what your core values are. This may seem like an unimportant task, or one that only multi-national businesses need to do, but the fact is, you need to be clear about what is important to you. When you have decided on your key messages, your recruitment agency will be more identifiable amongst the competition, be more marketable and more visible to potential candidates and clients. A recruitment business that has clear core values is also more able to recruit and retain good consultants because they feel a part of something.
Defining your USP - Product
There is no point just starting your own recruitment business and hoping that it will work - establishing a successful employment agency takes a lot of strategic thinking to make sure you are well positioned in your market place. That is not to say that a high street agency in a small market town needs to be so defined about only recruiting for a particular sector, or that a new agency in central London needs to appeal to everybody, more that you need to understand your market and sell effectively to it.
The first thing to identify is 'what do you want to do?' This may sound like a simple question, but unless you are motivated to get up in the morning and build your business in what is likely to be some difficult days, your fledgling recruitment business will fail before it has even started (but not before it has cost you loads of time, money and stress.) Think about what type of client appeals to you, where your experience in recruitment lies, what contacts you have and what competitors there is in your local area.
Next, you need to identify what you can offer that is a bit different to what is already available - you do not have to do anything wacky, or only compete on price (this is a downward spiral - be competitive, but don't be the cheapest). Think about the product you are offering - do you conduct such thorough interviews that you make sure you only put forward candidates that match the culture of the employer, not just the jobs? Do you guarantee to visit all placed candidates in their first week to make sure you deal with any issues?
Defining your USP - Service
Try to offer something that is unique to you and your business - a common complaint amongst candidates is that recruitment consultants put them forward to jobs they're not really suited to, or they call them to say they are being put forward for a job but don't let them know if they haven't been successful. Buck the trend - promise all your candidates that you will keep them informed every step of the way - even a text helps candidates feel valued.
Defining your USP - Mission Statement
A mission statement is just a sentence or two that defines what is important about your business - what you stand for, what you present to the market about your agency. Take some time to get it right, so it truly represents what your business offers and stands for. A good mission statement can be a great marketing tool and you can use it in mailshots and company literature.
Look at the websites of companies that you respect - they do not have to be recruitment agencies - and look at the type of language they use, the values and the promises. Use this as a starting place to define your mission statement.
You might also like...