Advertising Your Business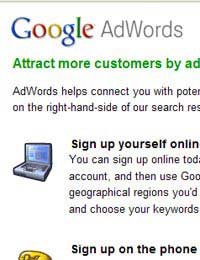 There are so many ways to advertise your recruitment business that you do not necessarily have to spend a fortune to promote your services. The traditional ways of advertising in newspapers and magazines are still quite popular, but are quickly loosing favour over online banner advertising and social media advertising.
Recruitment is a business well suited to online advertising as more and more potential candidates are looking for jobs on the internet. If you research your market carefully, you can make your advertising budget stretch by only advertising in places where you're likely to get a return on your spend.
Print Advertising
Although it may seem more exciting to advertise your recruitment business in the pages of Vogue, it's more likely that you'll appeal to people if you advertise in the local business magazine, trade press related to your recruitment industry or the national press on a day when they're featuring something connected to your industry.
The cost of print advertising varies tremendously – as a rule, those selling the space are on commission, so try calling at the end of the month and they may be able to do you a better deal so they meet their monthly targets.
Don't try to save money by designing an advert yourself unless you're really good at it – you'll waste your money as it will look cheap and unprofessional, which is not the image you want to portray. If you cannot afford a graphic designer, just use a very basic advert with your company logo.
Online Advertising
The boom in online advertising is totally understandable – it's a great way to reach your exact target market, wherever they are in the world and whenever they happen to be online. Lots of businesses have found that 'pay per click' (or PPC) type advertising is a very affordable, reliable way to build their business without the random element of print advertising.
The most well-known type of online advertising is Google Adwords. It's a PPC service where you set the level of cost you can afford, the key words that suit your business and whether you want your budget to be spent quickly or spaced through the month. Then, when people that match your target audience (you must get your data right or you'll waste your money) Google for one of your keywords, your advert may be one of the 'sponsored links' that come up on the left side of the page.
Google Adwords highlights how important it is to have your search terms well-written for search engine optimisation (SEO). If you do not have any SEO knowledge, ask about it with the person that designed your site, employ a dedicated SEO company/freelancer to sort out your terms or learn about it using one of the many online tutorials.
Free Advertising
Don't overlook the potential to gain free advertising (PR, essentially) by using Twitter, Facebook and editorial.
Post about your business, tweet other people that post about anything connected to your business and update your status to promote your business. A great way to get free media coverage is to be an 'expert' in your field, so if you recruit for the construction industry for example, offer to write a short piece for a construction trade magazine about a current issue facing the industry. Make sure there is a mention of your business (don't over egg it or it will look cheap) and you will boost your company profile.
You might also like...