How to Use Social Media for Recruitment Promotion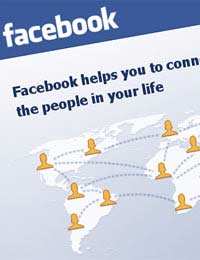 All modern businesses have to utilise the phenomenon that is social media or risk looking out of touch. There are currently three main ways to use social media to build your business, but do be aware that this is changing all the time.
Facebook to Build your Business?
Facebook isn't just for kids! In fact, studies have shown that it is actually more popular in the over 21 category, so it is actually very suited to young professionals. The way in which most businesses are utilising Facebook to build their business is not by having a personal page (more on that later!) but by setting up a fan page.
A fan page on Facebook is easy to set up, but it does require some skill if you're going to make a decent page that suits and promotes your business rather than just having a page for its own sake. The best way to use it to your advantage is to ensure that the page has plenty of interactive elements in order to engage potential candidates with your brand.
Regarding the personal pages on Facebook – do be careful if you or indeed your consultants have a personal page on Facebook. Just because practically everyone uses Facebook at the moment doesn't mean that you have to be friends with your colleagues or boss. This is really not a good idea if you post status updates like '…has got a terrible hangover'!
Tweeting on Twitter
Using Twitter effectively is a great way to bring your recruitment agency to the attention of your target audience, whether that's clients or candidates. Rather than posting your 140 characters with random references, use it to promote what your current vacancies are, or details of current promotions. It is a good idea to design your Twitter contact page to match your recruitment business logo or style and to ensure that there is some brand continuity.
Remember that you can link to your website too, so if you post about new vacancies or the type of candidates you are looking for, it is worth linking directly to your site to increase traffic.
Do be aware of any of your consultants that use Twitter too, especially if they mention where they work. Although you cannot rule every minute of your employees' lives, if they're representing your company in anyway it is important that they stay on message.
Writing a Blog
Writing a blog is a great way to add a little more humour and approachability to your business without diluting your brand. You can get your most eloquent consultant to write the blog as part of their regular duties, or take it in turns to add content. Have the company blog as a tab on your website and you can also link new posts on your Twitter feed.
A blog is essentially an on-line diary, so writing a regular blog helps to show that you're engaged in the recruitment industry by being at relevant events and it also shows a little 'behind the scenes' information for candidates and potential consultants.
You might also like...