Choose the Right Business Insurance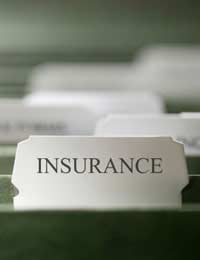 Starting your own recruitment business is not all about earning loads of money and not having to listen to your boss drone on about targets. Now you are your own boss, there are some of the less enjoyable aspects of running a business that are now your responsibility.
Insurance is one of those unseen expenses in life that only matter when you really need them, the rest of the time they just seem to be another one of your costly, monthly direct debits. However, if a time comes when you really do need your insurance, you will be glad of having spent some time now making sure you have all the right cover. There is nothing more frustrating that paying out for insurance every month only to try and claim and be told you have the wrong cover.
It is worth noting that some insurance for you and your business is compulsory and others are either advisable or additional for piece of mind. As with any issue that can have such far reaching complications, make sure you get some specialist advice that is specific to you and your business before starting your recruitment agency.
What Insurance Do You Need?
In order to ascertain what type of insurance your business requires, you should ask yourself about key areas and functions of your business. The main ones are whether or not you have employees and where you work from. Having employees makes it all more complicated, although it is unlikely that your small business can grow unless you take more staff. Think about whether your employees use company cars, need to travel in the course of their work or could steal or be dishonest with your property, both your physical property and your intellectual property.
Think about where you work. If you plan to work from home, you will need to clarify if you will have anyone connected to your business coming to your home. If they are, you will need a different type of insurance in case of accidents.
You will also need to think about what stock you may have, or any other assets.
Compare Quotes
Business insurance is a hugely competitive market so it is worth shopping around to get the best quotes. Check out the financial news online or in newspapers to see if there are any good offers available rather than simply going with whoever provides you with your current insurance.
When you compare quotes, make sure any potential insurance providers are registered with the Association of British Insurers. There is a list available on the ABI website.
Be Honest!
There is no point thinking that you can save money on your monthly insurance cost by telling little fibs about your business – whether it is your stock levels, your assets or your home office. It just means that you are paying for something that will not be accurate if you need to claim, which will cancel your policy anyway.
If your circumstances change, make sure you inform your insurance company and check through all your documents to make sure they are accurate. Any mistakes need to be rectified straight away or you may find yourself uninsured in the unfortunate event of a claim.
You might also like...