Choose a Trademark for Your Business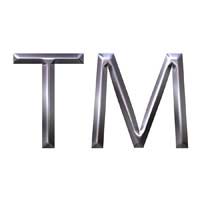 There are three key decisions that you need to make when choosing your new business trademark. You have to appreciate that the words you decide to use to illustrate and represent your business have a huge impact on what your clients and potential clients think about you, your service and your capabilities.
Think about names that could really put you off something, even though it has no bearing on the actual product or service. Nobody wants to sign up to 'Desperados Dating Agency' or buy a box of chocolates from the 'Three Little Pigs' gift shop. What you say about yourself goes before you - before you have made a presentation or placed a candidate, the name you give your new recruitment business speaks volumes about you - so make it count.
Your Business Name
This is the first key decision you need to make. There are many books and internet marketing sites where you can get excellent advice about what name to choose, so don't take this decision lightly. Your business name is the one word or phrase that will appear in every piece of advertising, marketing and correspondence that you create, so make it count. Research has shown that a good name can bring in around 20 % more business as customers and potential customers buy into your brand. Think about 'innocent' smoothies - they make a great product, but so do plenty of other smoothie companies, yet 'innocent' is the brand that is growing rapidly year on year.
When you choose your name, there are a number of different ways to approach it. You can use your own surname, perhaps, as long as it is a name that is visually and verbally appealing, without any negative connotations that may put off your clients. Nobody wants to buy their bouquet of flowers from 'Wilton's', for example.
You can use word play or imagery to choose your name, just don't get too cheesy or your name will date very quickly. There has been a trend over the past few years to name recruitment companies with a shape or object and a colour, such as Green Square Recruitment, or Yellow Fish. This has all been done before ad doesn't really say anything about your business, other than you are not very imaginative.
Your Strapline
This is the second key decision you will need to make about your business trademark. Many businesses choose to have a strapline after their business name that is used on marketing literature and communication. It gives you a chance to elaborate on your name and your values, so remember that every word counts.
Spend some time brainstorming about what your business means, what you see as your core values and how you differ from the competition. See what straplines your competitors use, or companies that you respect and aspire to.
A strapline needs to be something that you can achieve and that is true to your business - there is no point in saying 'Every single one of your vacancies filled with the perfect candidate within one hour' if you recruit in a niche sector that needs a little more time invested.
Your Mission Statement
The last key decision to make regarding your business trademark is your mission statement. Not all companies have a mission statement and even those that do don't always shout about it. But a mission statement can be handy in keeping you and your consultants on message, so you have a shared, clear understanding of where you are heading and what is important to you.
You may be able to write your mission statement after the brainstorming for your strapline - your key messages will be clearer and you can work out what is important to you in terms of promotion, small business development and business news.
A mission statement tends to be only a few lines at the most and explains what is important to you as a company, what you offer your clients and employees and what you offer that the competition doesn't.
You might also like...