A Website for Your Recruitment Agency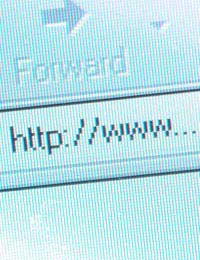 Every business needs to have a website. A few years ago it was considered a 'good extra' to have decent website, now you will look amateurish if you don't have one. And just having a website isn't enough either, it needs to be a well thought out site that represents your business well. After all, you don't have any control over who is looking at your site – you don't know if potential clients and candidates see your site and decide against using you. So make it count.
By investing in a great, interactive website, you can be earning money and building your business while you attend meetings, at the weekend, even while you sleep!
Designing the Website for your Recruitment Agency
Unless you are a whiz with HTML and have a background in graphic design, you are unlikely to be able to produce a professional looking website that will cut the mustard in the competitive recruitment industry.
Better to invest some money in getting a great website built, one that shows you and your business to your best advantage and can act as a portal for placements. This does not need to cost you a fortune and you may even be able to have a website made through Business Link funding at a very competitive rate. Look on the internet for web design companies that suit your style and budget, look at previous sites they have made and check you like what they do. Don't fall for just using your local 'IT guru' as they may have old fashioned ideas and still charge you just as much.
Think about what services you can offer on your website – registration, a blog, up to date vacancies and business news are all a good way to keep your site 'sticky' (keeping people interested) and increase the hits.
Think about the style of your site, don't just rely on the designer. You don't have to come up with actual design ideas, just be able to give some input about what you want – a trendy look, a classic style or a really interactive site.
Information for Clients
Your site needs to present appropriate messages for all potential visitors. If your target clients are, say, investment banks, you need to think about the type of language and design that is suitable. Clients will tend to want to see what service you offer, what type of candidates you have available and an insight into your way of doing business. You do not need to actually list your fee structure, but some agencies do. If you offer a particular service,or recruit for certain specialist jobs, make sure you shout about it.
Information for Candidates
When a potential candidate is looking for a job, one of their key concerns about using a recruitment agency is whether or not they will be put forward to unsuitable jobs and if they will be kept informed of any developments. You can show your approach to these issues online, reassuring potential candidates that you do not conform to the negative recruitment consultant stereotype.
Have a list of vacancies online that you update regularly. Allow people to register online and guarantee that you will call back within a certain time frame. Highlight your commitment to confidentiality and clear communication.
A great website can really set you apart from the competition, so don't waste the opportunity!
You might also like...