Paying Yourself a Salary in Start Up Days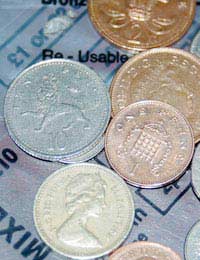 If you've ever watched the TV programme for entrepreneurs 'Dragon's Den', you will have seen all sorts of weird and wonderful ideas people have for their own businesses. One thing that, without fail, spoils their chances of gaining any funding from the 'dragon's' is how they say they will use the money. If they say the money will go on professional marketing, or building a state of the art website, the 'dragon's' may say yes. If they say the money is going on paying them a salary (they always say 'I don't come cheap'!) the 'dragon's' roll their eyes and say 'no, I'm out' one after the other.
The moral of this story is that you cannot focus on your own wages if you are going to make your own business work. Being a successful entrepreneur is not about having the mindset of an employee; it's about thinking like a business owner. Of course, you will still need to make sure that your bills are paid, but money cannot be your focus in the early days of your recruitment agency.
Gaining Funding in the Early Days of your Recruitment Agency
The best way to ensure you do not focus too heavily on money in the first few months of your recruitment agency, but do get into a pickle financially, is to have saved up enough money to cover your personal expenses for the first six months of operating your agency. Ideally, you will have been able to save this money from your lucrative previous employment as recruitment consultant, your highly successful career earning you an unfeasibly large salary.
Of course, this is not always possible. The next best thing is to make friends with your bank manager and explain the situation. You may be able to get all sorts of great information about business banking, too and they often have incentives such as 'free business banking for six months'.
You will need to accept that the early days of your recruitment agency will see a decrease in your social life - in order to make a new business work you have to have the commitment. However, this does not mean that you cannot go out or see your friends while you are building your own business, indeed you will need their support and a change of scene once in a while.
Reward Yourself
While you will have accepted that you will not be paying yourself an actual salary now, it is important to reward yourself every now and then. If and when your agency starts making big money, you can make different financial decisions, but in the meantime you will need to put business development and paying tax far higher on your list of priorities. Treat yourself to something that makes you feel good, like a bottle of decent wine or a massage, but don't get into the habit of thinking that all your recruitment fees are now somehow your wages!
Invest in your Business
In the early days of your recruitment agency, money spent on business development, marketing and client management is far more likely to give you a good return in the long run that blowing your first decent commission on an all-expenses holiday. Don't forget that while you are away no one will be covering your desk, so that commission may be the first and last. You will have to work hard at building your business, but investing your time and money in the early days will build you a career and business that can support you and your family for years to come.
You might also like...