Paying Temps in the Start Up Stage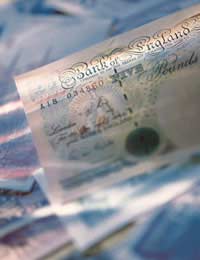 The early days of running your own recruitment agency can bring with it a number of headaches. One of the key reasons new employment agencies go out of business in the first eighteen months of operation is the difficulties in paying temporary employees.
When you start up a recruitment agency that deals with temporary staff (usually known as 'temps'), you will need to have a cast-iron understanding of how you are going to pay them. Most temps expect to be paid weekly and if you are not ale to, they will probably go to another agency that can. Don't forget that the majority of temp agencies are high street agencies with a number of branches (some have branches on practically every high street), so they have a huge 'paying power' and excellent cash flow, whereas a smaller start up agency will not.
Most newly established recruitment agencies do not offer a temps employment service for this very reason, so unless you have access to a very large overdraft, a venture capitalist or a very helpful bank manager, you may find that it is better to focus on permanent recruitment in the early days.
If you are certain that you want to offer temporary recruitment solutions to your clients, make sure you get some sound financial advice to help you through those difficult early days. There is plenty of small business information available, with excellent resources in your local bank, Business Link office or the various small business websites. There are a growing number of 'entrepreneur' advice sites that have excellent information as well as a direct link to experts.
Paying temporary workers is so important to the success of your recruitment agency that it is imperative that you have the payment system running as smoothly as possible. There are four key areas of maintaining a positive payment system.
1) Terms of Business
Before you start employing temps through your agency, or indeed before you start to send the CVs and details of potential temps to clients, make sure your terms of business are water tight. Check the legalities with your company lawyer, or with the REC. Make it clear who is responsible for the key factors of their employment – tax and national insurance contributions, holiday pay etc.
Have your payment terms clearly marked on your time sheets and all terms of business; do not let ignorance be any kind of defence, either from you or your clients. There is no reason not to get everything clear right from the beginning – as long as you are fair, companies will prefer to work with you as they will know where they stand. The problem comes if terms of business come after there is a problem.
2) Time Sheets
Make sure all your temps have plenty of time sheets. Have a set deadline for receiving weekly time sheets, with a back up plan to make it easy for your temps. Most agencies expect to receive their weekly time sheets by noon on Friday afternoon, with faxes and email scans acceptable. It is common for agencies to call round their temps on a Friday morning to check they have their time sheet and will send it before the deadline, that way, if they have forgotten their time sheet; you have time to email or fax another one.
3) Following Up Invoices
In order for you to have the funds to pay your temps, you will have to chase up your client invoices as soon as they become overdue. Do not fall into the trap of chasing up invoices the day before, or even on the day they become overdue – this will make you look cheap and your business floundering. However, do not feel bad about chasing up overdue invoices – your client entered an agreement with you and they should honour it.
4) Manage Temps Expectations
Explain to your temps that they have a responsibility to get a signed, completed timesheet to you before the cut off point to ensure they are paid on time. You may want to be helpful and flexible, but don't take on too much of the responsibility of the temp.
You might also like...