Are your Agency Fees Competitive?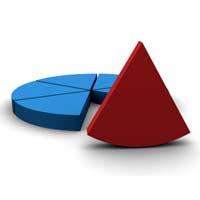 Getting the right balance between what you charge and what you offer is an important element in creating a successful recruitment agency. You must charge as much as you are able to without pricing yourself out of the market.
Research the Competition
Start by weighing up what your competitors charge. This means looking at what both local agencies and agencies offering a similar service charge – there is no point just comparing yourself to the local high street temps agency if the jobs you offer are more specialised vacancies in a niche market. Look on the internet for comparable agencies in your field and at the level of seniority for the opportunities you offer.
Types of Fees
Many agencies have a sliding scale of fees, with the lower end of the pay scale charging a lower rate of recruitment fees, increasing as the salary of the post increases. This is a good way to remain competitive, but you need to think about what level of position you are most likely to be recruiting for as it can be very frustrating to only work on the lower fee rate, especially as all salary bands can take just as much work to recruit for.
Some employment agencies that specialise in a niche area or offer to headhunt for positions charge a three part fee. Usually, the entire fee is agreed up front, perhaps following a period of negotiation or a tender or presentation process. Once this fee is confirmed, one third is paid upfront, the second third is payable when the shortlist is presented and the final third is paid when the selected candidate starts work.
Most permanent recruitment agencies charge between 15 and 25 percent of the first years annual salary of the successful applicant, so when you put forward a candidate it is worth your while coaching them on the right salary band to ask for, as the more they get paid, the higher fee you can charge. Some agencies discourage their candidates from talking about money at interviews so they can negotiate as high a rate as possible for the benefit of both parties.
Temporary vacancies tend to advertise the given rate payable to the worker and then charge their clients a few pounds per hour on top of that. If you advertise temp career opportunities on your website or in the window of your agency, you will need to state the worker received rate. Many agencies have a section of both clients and candidates on their websites to ensure the two details are clearly made separate.
Negotiating your Fees with Clients
An important part of your recruitment business is being able to ask for your fees. There is no point offering a great service, putting your heart and soul into building your business and then not being paid for it. Once you have negotiated your fees with a client you will never be able to ask for more again. You could offer a reduced rate for the first placement (or a few) with a written agreement that you will have their vacancies before any other agency. Or you could establish yourself as their preferred careers agency with a set rate. It is important to secure business, so do not negotiate lower than you are happy to accept, but do take a long term commercial view of the potential business opportunities.
You might also like...