Good and Bad Times to Start an Agency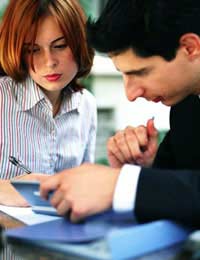 When you are going to the stress and expense of setting up your own recruitment business, it is worth spending some time researching the good and bad times to set up a business in this industry. As an industry sector that relies on other industries needing its services, recruitment is subject to a number of fluctuating influences.
Time of Year
Recruitment is a very cyclical industry and so there are times of year that are generally quiet or busy. For example, many potential candidates think about leaving their current jobs when on their summer holiday, so autumn is a great time for recruitment. Many people find that sitting on a beach in the sunshine gives them time to think about where their life is going and what changes they can make for their future. Conversely, this means that early summer is not such a good time for recruitment as potential candidates are hanging on until they get their paid holiday.
Depending on what sector of recruitment you are setting up your business in, another time of year that is not the most lucrative for the recruitment industry is the two months before Christmas, both in terms of client development and candidate placement. Many companies are winding down for the Christmas break, with taking on new staff low on the list of priorities for the management. Potential candidates are also not particularly active in the run up to Christmas as they often find that their current role becomes more bearable when Christmas parties, bonuses and a more relaxed pace of work replaces their usual employment routine.
Economic Circumstances
Changes in the national and international economic circumstances can make a big impact on good and bad times to set up a recruitment business. For example, before the millennium there were a number of new IT agencies popping up to cash in on the unknown damage potential of the millennium bug. There are also a number of new agencies that are making the most of the 2012 Olympics to be held in London, with a number of industry sectors able to offer their services.
Economic downturns also have an effect on the career development and recruitment sector, with many companies finding it harder to justify paying recruitment fees when they are not doing particularly well financially. However, agencies that are able to stay competitive and understand exactly what their clients need are able to ride most storms.
Industry Trends
In order to establish a recruitment business with the potential to earn you a good living for years to come, it is important to understand the ebbs and flows of trends in your industry sector. Industries such as graphic design move quickly, with technology requirements of clients and skills of applicants ever changing. To succeed you will need to keep up to date with the trends in your industry and stay one step ahead, making sure you can offer your clients the candidates with the skills they need at a competitive rate.
A good way to keep in touch with the changing trends of your sector is to subscribe to both general recruitment publications and one which is specific to your market. That way, you will get to know who the players are in your industry, keep a fresh insight into developments and be able to hold your own in industry meetings.
You might also like...