Are you a Natural Entrepreneur?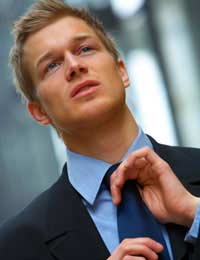 For some people, being an entrepreneur is just a part of their character – they charged school friends for using their football and cleaned neighbour's windows for extra pocket money. Not all of us are so obviously set to make a fortune in business, but that's not to say that we are not natural entrepreneurs. You can either set up your business by playing to your strengths or try to learn the secrets of entrepreneurs to help build your business.
How Do You Know If You Are a Natural Entrepreneur?
Think about what makes your mind tick – do you try and find a good deal in the supermarket, comparing prices per hundred grams rather than fall for the so-called 'special offers'? Do you switch your energy supply or credit card provider when you find a better deal? Are you comfortable getting your money back if you've bought something that turns out to be faulty? If you are able to say 'yes' to these examples, or can think of ways in which you are always ready to find the best deal and be a savvy shopper, then perhaps you are more of a natural entrepreneur than you thought you were.
What If You Are Not a Natural Entrepreneur?
You may think that the only people that set up their own businesses are the Sir Alan Sugar types that look as though they would haggle with their granny, but the reality is that your character can be your unique selling point. Not everybody wants to do business with a real ball-breaker anyway. Setting up a recruitment business is an ideal way to utilise your entrepreneurship because it is such a people-focused sector – as the popular recruitment mantra goes, 'people buy people from people' – so if you are able to build a good rapport with your customers, they will want to use you to help build their business.
Being a natural entrepreneur means that you are able to make the most of any situation that could be connected to your business. Do you see marketing opportunities when you meet people, without sounding like a desperate networker? Are you able to get the best possible deal on advertising costs without looking like you cannot afford the going rate? Starting a business means that you need to draw upon your business development skills in a way which will help your business to grow.
Can You Learn To Become an Entrepreneur?
Another valuable skill that natural entrepreneurs possess is the ability to see an opportunity when the less business-minded among us may see a stressful situation. Even if this does not come naturally to you, putting a positive business spin on a difficult situation allows people around you to believe in you – after all, if you're the boss and you're not confident, how can they be confident in you? You are able to train yourself to think more like an entrepreneur by looking to maximise every opportunity and pushing yourself forward with confidence – after a while it will seem like second nature!
You might also like...