Start a Recruitment Agency on Your Own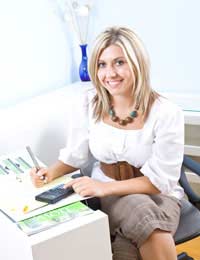 Starting a recruitment agency on your own takes a lot of guts and needs careful preparation. You cannot just leap head first into starting a business in the same way that you can start a new job. To be successful in running your own small business, that has the potential to earn you a good living and grow, you will need to understand your strengths and weaknesses.
Strengths and Weaknesses
You do not just decide to start a business one day and set it up the next – you will probably have felt frustrated in your current recruitment role for some time and have had the idea of setting up your own agency for some time. To understand if you are the right sort of person to run your own recruitment consultancy, first you will need to be totally honest with yourself about what you can do and what you will need to find in other people.
In order to get to the bottom of what your strengths and weaknesses are, you may need to ask someone you trust to give you an honest critique. This could be a trusted colleague, a business minded relative or a commercial mentor from your bank. There are also a number of government-funded support agencies and networks that offer excellent advice, often for free, which can also give you access to really useful grants and information.
Once you have got a clear picture of where your skills lie, you can see if you are suited to setting up an agency by yourself. Even if there are gaping holes in your commercial experience, with the right drive and focus you will be able to find freelance staff or employees that match your needs.
Funding
To set up a recruitment business on your own you will need to have enough funding in place to support yourself. This is particularly important if you are planning to operate a temps desk because many new agencies fail due to having to pay temps before the agency is paid by the client. Most temps expect to be paid on a weekly basis, whereas most clients expect a minimum of thirty day payment terms.
The amount of funding you need depends greatly on what you are prepared to be flexible on – you do not need to shell out for a fancy office, for example, if you are smart with using technology and a virtual office address. There is no point wasting money on something that you do not need at first.
Experience
Having the right experience in recruitment and running a small business is just as important as funding. To be able to make the most of the opportunities you have identified, you will need to have an insight into the recruitment industry and the sector in which you plan to specialise. To be able to set up an agency on your own, you must have this experience yourself. Although you could pay someone else instead, this will eat into any potential profit right from the start.
You do not need to know everything about recruitment to be able to set up your own business, but you do need to be able to see the opportunities, understand the industry sector and guide your career towards a successful future.
You might also like...
I would like to set up an online construction recruitment agency, that is practical for anybody to use and access. At the moment the are no plans to recruit anybody from online website as I will be the only person with full control to view, edit or change anything that needs changing. I would like my online recruitment agency to be accredited , meet the standards required from HMRC and any governing bodies, so do I require a recruitment certificate? Certificate to certify that I can carry out my organisation and offer my services to the public? I wish to know what the basic requirements are for being certified please.
Hello, I just graduated from university and looking to establish my own employment consortium. I graduated with Hons in Human Resource Management. My idea is to start this business venture in West Africa - Ghana. Is there any advise you'd like to provide me with the the little steps I have to take apart from registering a business name. I have also completed my business plan and financial forecasting. What i need most is advise on marketing strategy in such a different economy and the possible threats and opportunities I may encounter. I would appreciate if you could furnish me with such information and advise. Thank you Rachel
Kosh
- 8-Jul-13 @ 10:11 PM
hi. I want to start my own one. which tools are right. Is experience essential, which province is alrighty.
sthera
- 10-Apr-13 @ 2:29 PM
PLS. guide me to start job consultancy
mallic
- 25-Aug-12 @ 10:38 AM
Hello - can anyone give me a rough estimation with regards to set up costs etc? Many thanks
Newbee
- 2-Aug-12 @ 12:24 PM
Good day! I have just completed my diploma in Human Resources Management , because I dont have experience in the relatedfield it is difficult for me to be employed hence I want to use the skills I acqiured through my studies in creating and helping other people to get employment . Thank you .
Noni
- 10-Jul-12 @ 12:42 PM
I am looking forward to start my own recruitment agency with the help of my friend and already have initialized to explore all the required knowledge regarding this... And My request is to please provide me with the knowledge that where exactly I should start this business from, I meant the very first stage and also how to find good companies that are requiring staff... Is there any compliance certificates required? Please advise, I shall be grateful to you... Thanks
Chris
- 3-Jun-12 @ 9:35 AM
I wanted support and advice and found great help at Davidson Gray Ltd, they were more helpful than I could have expected and uncovered a lot of areas I didnt know about.
I am a Chartered Secretary and holder MBA finance. Currenty a businessman in Uganda. I have a passion for business and especially Servicessector. My educational background exposed me to alot of HRM Knowledge. My country Uganda has discovered oil and gas in commercial quantities and iam in the process of setting up a Recruitment Agency for both Un skilled and semi- skilled labour. Please advice as many exprienced companies outside Uganda are taking up most of this Busines. Manythanks. Apollo.
Akiiki
- 17-May-12 @ 2:28 PM
Hi. I have been a contractor/temp for five years. It has been quite rewarding. I am about to embark in setting up my own business in recruitment. I do not believe it is as difficult as some people may think - that us just a myth. With careful planning, deciding on your market you can make a go of it. I certainly intend to.
Dan
- 22-Mar-12 @ 5:38 PM
Hi, I have been working in recruitment for six years, I would like to set up my own company which deals only with permanent recruitment. In order to do this do I need an rec certification?thankyou
Adrian
- 2-Mar-12 @ 11:12 PM
I would really like to start my own recruitment agency, is there any compliance certificates required? What percentage would be reasonable to charge a client for a temp? Would you advise that is better to look at a broader market or focus in one industry. please advise.
honey
- 8-Jan-12 @ 6:40 PM
Hi, I'm a qualified accountant and have been working for more than 20 years in commerce and really enjoyed it. I've been out of work for sometime now and hate sitting around waiting for something to happen. I want to start my own financial recruitment agency. I have all the necessary skills in what to look for in a candidate and have fantastic people skills. Please can you advise me or help me, how need to go about setting up and starting up my own recruitment business.
Dushan
- 7-Oct-11 @ 1:08 PM
Hi, I have been thinking about starting my own recruitment company for a few months and now I would like to get the ball rolling. I currently work offshore in the oil and gas industry and have made some contacts through working for various companies, I am going to be asking the company I currently work for if me setting up a recruitment company could take any weight off their shoulders and free up more time for their office staff. I am looking for some reccomendations on websites that will offer me reliable, efficient help in starting up, if anybody knows a good way I can go about this please inform me.Many Thanks.
liam
- 4-Oct-11 @ 5:40 PM
I completely agree! I don't believe the process is at all complicated. I myself have been through multiple temp agencies during university and with regards to the effort and skills required for the agency, there appear to be few. I think with the confidence and initiative to shine and impress both the candidates and employers, it could be a highly profitable and rewarding opportunity.
Truman22
- 30-Jun-11 @ 3:37 PM
I may be mistaken, but all you need is a phone laptop and a brain? I myself know plenty of people who are looking for work or would consider other work should the opportunities come along. Slowly but surely with enought wit you could build a half decent client base, enough employers advertise vacancies on the internet and in newspapers and im sure presented with the right client would entice them to work with an 'agency'.Thoughts?
Riordan23
- 21-Jun-11 @ 8:27 PM