Government Start Up Support for Recruitment Sector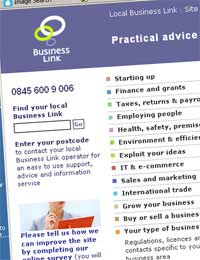 There is a great deal of support available for new and existing small business owners in the UK, but you have to ask for it. Once you know where to look, you will be able to find out about what help is available to you – financial advice, practical help, guidance on how to grow your business and information regarding the rules and regulations on tax and licences.
Before you set up your business you should take a visit to your nearest Business Link offices – most towns have one of these government funded support offices. You can find out about them by looking at their website, although a face to face meeting with your local representative can be helpful as you can ask questions particular to your circumstances and they will know about local funding or initiatives that will be relevant to you. You can also ask for a visit to your home from your local Business Link representative – they are happy to come at whatever time suits you, so you do not need to take a day off.
The key areas that Business Link provides information and support on are the practical issues faced by new businesses. They specialise in small businesses, so you do not need to be concerned that they are more used to dealing with big players – their whole purpose is to help start up businesses and small organisations, so any questions or concerns you have will be relevant.
How to Register
First things first. The government business support at Business Link will help you to understand what and how you need to register to ensure your new company is above board – you can find assistance on whether you should set up as a limited company, or a sale trader, for example, with advice from people that know what will be most appropriate for your set up. They can suggest business banking providers, too.
Regulations and Licences
It is important that you are clear about what regulations affect you and what licences you need to be legally correct in your field. You will be able to explain the details of your business, such as when you are working from home do you have people visit for purposes of business, which can affect your insurance and health and safety requirements.
Sales and Marketing
One of the particularly valuable services available at Business Link is the sales and marketing advice – you may not find that their information is particularly helpful to you and your recruitment business, but what is useful is their knowledge about available funding. Your Business Link advisor will be able to assist your new company with finding out about grants, schemes and international projects that you could benefit from. They also help with a certain proportion of costs for setting up a website and marketing materials – although be careful to compare the cost with paying for it yourself, as their chosen suppliers can sometimes work out more expensive, even if you're just paying half!
Practical Advice
Above all, the government funded business start up funding is helpful as a place to go for advice. You may find that you feel a bit lost sometimes when you have launched your business and want someone impartial to talk to – Business Link can help you see things a little more clearly.
You might also like...