Career Experience Needed to Run an Agency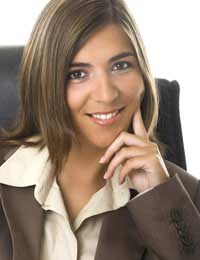 You do not need to have experience as a recruitment consultant to set up your own recruitment business, but it helps!
There are many key skills that you need to succeed in your own recruitment agency and you can gain these skills from other jobs. Running a recruitment agency involves, in its simplest form, finding new jobs, finding new candidates and matching the two together. What is most important to understand is if your skills, background and character are suited to setting up and running your own recruitment agency. The type of experience and skills required tend to focus on the key aspects of recruitment, such as client development and contract negotiation, which you can learn from a number of other industries.
Client Development
There are many careers that involve client development and in order to succeed in running a recruitment business you will need to be both comfortable and skilled in this area. Client development takes on many forms. Starting with finding new clients, you will need to research and contact suitable contacts. Some people are uncomfortable phoning or cold calling new clients, but this is an integral part of operating a successful recruitment agency.
Once you have first made contact with a potential new client, you will need to develop a rapport with them and introduce your services. You may have learnt this skill in another sector.
Self-Motivation
Setting up your own business takes a great deal of self-motivation as you will no longer have a boss breathing down your neck or, indeed, even a set time to start work. When you only have yourself to rely upon, you can find that you thrive in the new environment or find it terribly difficult to get yourself going.
Ask yourself honestly what experience you have with self-motivation – have you given up smoking or kept to a fitness regime? Have you completed a degree or an evening class?
Interviewing Skills
A key skill you will require in order to be a successful recruitment consultancy owner is to be able to interview clients and candidates. You will need to have the ability to gain information about each person and cross-reference it to what people require. You may have gained career counselling experience, or through career research. Perhaps you may have attended a number of job interviews with agencies and seen what skills they use to gain information. Generally, you need to be comfortable talking to new people and be able to ask direct questions.
Negotiation
There is no point setting up a recruitment business, interviewing candidates and wining new clients if you are unable to make a living from it! Being a skilled negotiator will help you in all aspects of running your recruitment consultancy as you will need to get the best salary for your candidate at a rate that will ensure you retain the contract with your client.
Learning to be a good negotiator can come from all manner or jobs as it is an integral part of many industry sectors. If you are happy to talk about money, rates and contract details and can hold your nerve, then you have the right negotiating experience.
You might also like...