Incentives For Your Recruitment Consultants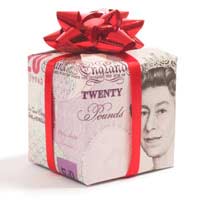 Recruitment consultants and incentives go together like peas and carrots. A good recruitment consultant expects to get some pretty impressive rewards for their hard work, so unless you offer them, you will loose your best consultants to another agency.
Many recruitment consultancies offer these incentives instead of a better basic salary or higher percentage of commission, sometimes for tax reasons and sometimes because they are mean. All recruitment agencies offer staff incentives because the more placements you make, the more money the company makes and giving you some sort of incentive is still going to cost the company far less that paying you more in commission.
When Should You Offer Incentives?
As incentives are expected in a number of situations, a good way to look more generous and to look after your staff is to offer some additional incentives at random times. Expected incentive occasions include reaching weekly targets, reaching monthly targets, drastically beating any target and some sort of annual incentive. Additional incentive could include a birthday prize, incentives connected to certain dates (St Patrick's Day, Valentines Day etc) or themes incentives.
What Incentives Should you Offer?
While financial incentives are very appealing to your consultants, they can provide a tax paperwork nightmare, costing you more accountant time as well as the actual cost. It is far better to think of gifts and vouchers, although you will still need to get the advice of your accountant to make sure you are completing the necessary tax form information.
Popular incentives for 'smaller' achievements, such as weekly targets, would be making it clear that you will pay for the first few rounds of drinks on a Friday – even better if you leave the office at least half an hour early. Monthly targets need to have a slightly better incentive, such as champagne at a local wine bar, or buying a decent selection of tapas to go with the Friday night drinks. If you prefer to give something to the individual tat they can enjoy in their own team (although Friday night drinks are a great way for your team to bond) you could think about a voucher for their favourite high street store, or pay for them and their partner to go for dinner.
When you want to give your incentives the 'wow factor', your efforts will be really appreciated if you tailor the prize to the hobbies and interests of your staff – a really great six months of regularly hitting targets could be rewarded with a days pampering at a hotel spa for the consultant that loves personal grooming, or a voucher for a hot air balloon ride for the more outdoorsy.
If you decide to offer a spectacular annual incentive for the highest fee earning consultant, make sure it is a prize worth winning, after all, they will have brought in considerable revenue so don't go for the discount option. Choose a weekend in Paris, or book a table at Michelin starred restaurant tasting menu.
Shout About Your Incentives!
If you have put your hand in your pocket and got some really great incentives on offer to your consultants, make sure they know about them! A desirable incentive will really give your consultants a boost and your small business will benefit from their increased sales and their motivation.
You might also like...