Making the Most of Your Recruitment Database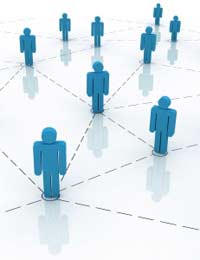 Using your recruiting database to your advantage can really help your recruitment business to grow.
As you have invested a decent amount of money in purchasing and installing a recruitment database, you ought to make sure that you know how best to use it so that you gain the maximum possible functionality from your IT systems.
Choose Your Package Carefully
There are a number of good recruitment databases on the market – you do not have to get a recruitment specific database, such as Access, as there are CRM (Customer Relationship Management) systems that are able to be tailored to your recruitment management needs.
Database packages, such as Goldmine, will allow you to keep in touch with your clients and candidates easily and effectively. When you buy the software from a value added retailer you will be entitled to a number of hours training from their highly qualified staff that know their software packages inside out.
Recruiting database software tends to be relatively flexible depending on your requirements. In their most simple form, they are an address book for all your contacts. When you know how to manipulate your data to your best advantage, you will be able to send suitable jobs to relevant candidates, with personal messages that do not sound generic and so encourage them to contact you.
Once you have chosen the best recruiting database for your needs, you need to input your business information. You must remember that information management systems are only as good as the quality of the information you tell it. There is no point in investing in great software if you only use a little of its capabilities.
Use Good Quality Information in the First Place
The best way to input the right information that you can then use to your sales and marketing advantage is to ask the right questions when you interview new candidates and when you gain a new client. As well as making sure all the basic details are correct – wrong spelling of names is a particular bugbear – have plenty of space, with key word searches, to input all those crazy little details that actually make all the difference.
If you have a client meeting and your client tells you that they are looking to expand their business in Spain, make a note of it on their record. That way, you can keep your eyes peeled for suitable Spanish speaking staff that you can recommend to them, even if you do not have a life brief.
For candidates, remember all those details they tell you at interview – if they are a keen football fan, are a passionate foodie or can't stand working with 'hooray Henry' types – and write them on their card. You can use this information to search on and also to tempt them into prospective positions.
Sales and Marketing
You can also use your recruitment database for excellent sales and marketing opportunities. When you do a mailshot for your latest vacancies, you can send them to the most suitable applicants, both saving you money by not sending them to candidates that would never want them and by tailor making your news to match your audience.
A final word of warning – be careful with your database and the information it holds. Read the Data Protection Act and make sure you comply with it. If you are informed of the death of a candidate, make sure you update your files so they are not sent mailshots, which can be terribly upsetting for the family.
You might also like...
am highly impressed with the flow and content about recruiting database, keep it up!
Parmet
- 18-Jun-11 @ 6:41 AM