When is the Right Time to Move Your Recruitment Agency into New Offices?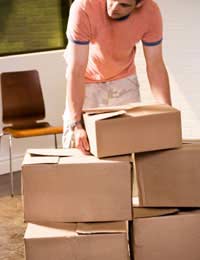 Moving offices is a great expense. You have to factor in the cost of changing headed stationary, business cards and website details, not to mention informing all your clients and correspondence of your new address. So the relocation of your recruitment agency is not a decision to be taken lightly. Here are a few topics to help you understand when the right time for you to move is.
You Have Employed Your First Recruitment Consultant
Many start up recruitment agencies begin at the kitchen table. You may find that you move to a separate area of your home, such as a spare bedroom, a corner of the lounge or even a garden shed. This is a great way to keep your start up costs down and allows you to spend as much time as you can building up your business.
However, unless you have a dedicated home office, or plan to only work with self-employed consultants, once you decide to employ your first consultant you will need to consider moving into your own business office outside of your home.
You may only need to rent a temporary space, especially if you think your business will grow quickly but you cannot yet afford a more permanent solution. In this situation, think about hiring a virtual office as well, so you do not have to change your address again too soon.
You Want a Better Corporate Presence
While it is perfectly acceptable to meet clients and candidates at their own offices or in coffee bars, after a period of time you may want to have your own space to establish a corporate presence.
If this is your motivation for moving into a new office, you need to make sure that your new office space represents your business in the right manner. If you are a specialist recruitment agency in a high-end market, do not move into the cheapest office in the worst area of town. If you recruit temps in a fast-paced, high turnover industry where you need plenty of walk-in candidates, don't go to area filled with posh restaurants and theatres. Think about your target audience – clients and candidates – and see that your location and décor suits your market.
Your Current Lease Is Up
If you are already in an office but your current lease is up for renewal, now is a good time to consider your options. Of course you do not want the unnecessary expense of moving offices unless you have to, but you may find that your landlord is not offering you a competitive rate for renewal.
Allow the landlord to 'find out' that you are looking for other possible locations and make sure you are aware of what is the current going rate for your property, or if other locations are offering good deals (rent free periods, for example) that would cancel out the cost of the move and allow you to have a better office.
You Have Outgrown Your Current Office
One of the worst things to offer your employees is cramped working conditions. There are some guidelines as to what space is required for each person, but factors such as air conditioning, a good coffee machine and decent loos are not to be underestimated.
If your consultants are all squeezed in to the minimum space, think about moving before they decide to move on.
You might also like...