Using New Media to Build Your Business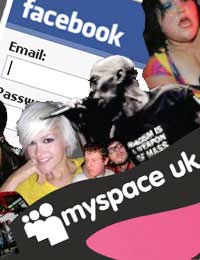 There is no getting away from using new media to build your recruitment business.
Rather like those people that wouldn't get a mobile phone a few years ago, you can't be the last person to get involved with Twitter, Facebook, blogging and all sorts of other online marketing tools. If you get involved now you will still be relatively early to the party and you can make mistakes as you go along – just like everyone else is. If you wait any longer, everyone else using new media will be so slick and savvy that'll look totally out of the loop. Don't forget that it's largely free too - there are not many other ways you can build your business for free so it's crazy not to get involved!
Your Own Website
Although a website for your business is not really 'new media' in the truest sense of the world, it's certainly a good place to start when you start your recruitment business. Having a website is nothing special anymore – you simply have to have a website if you want to run a business. You don't have to get too fancy, but you do have to make it easy to read, easy to find and easy to navigate.
It doesn't need to cost a fortune to have a good website. You only need a few pages – home page, company information, testimonials and contact details is plenty – although you can add in a search function for candidates and clients if you wish.
Twitter
It's worth thinking of your Twitter posts as little press releases for your business if you're using a professional handle, so rather than just say any old thing (swearing, offensive comments, criticising clients…) think before you tweet.
For those that don't know about Twitter, it's a social networking site where you sign up and, in 140 characters or less, post in answer to the question 'what are you doing right now?' It's a great way to build your business because you can post about latest vacancies, great meetings (don't give too much away) or promotions.
You don't have to be too professional though. Make sure your profile is business focused but still personal and don't only post business stuff – but when you post for personal things, don't get too carried away.
Blogs
A blog is a great way to share your business news, especially if you use Facebook and Twitter to share the fact that you've written a new blog post. Most website designers can include a blog on your site so that you can upload to it yourself – it's entirely impractical to have to pay someone every time you want to make a blog post.
The best things to blog about are information on your business, such as new clients or new incentives and industry news that will appeal to the people (clients and candidates) who may be looking at your site. Blogs are a good way to 'show off' about how much you know about your industry, although be careful to get the tone relevant to your sector.
Facebook
If you already have a Facebook account with all your friends, instead of starting to update your status about business issues, simply start a second profile for your business. Make sure you invite your friends (not necessarily all of them if they're likely to write silly things on your wall that you don't want your clients to see) then start using it to recruit, highlight your latest achievements and get traffic to your site.
You might also like...