Open a New Branch of Your Business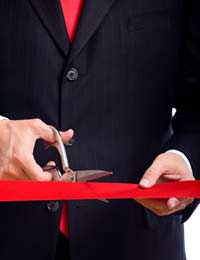 Opening a second branch of your recruitment agency is a very exciting time, marking the success of your business and the development of your vision.
It is important not to let your ego get the better of you in the decision to expand your business – the costs of opening and starting a second office will mount up, as will the potential issues with your own recruitment, landlords, management and new clients.
When is the Right Time to Grow Your Business?
The timing of expanding your second office is crucial – leave it too long and your initial recruitment office will be too busy, potentially looking your valuable custom and dissatisfied consultants. Expand your business too quickly and you may have trouble financing or managing your development as your first office is not yet mature enough.
Be painfully honest with your progress and find a mentor, business advisor or trusted friend to help guide you through this time. While you need to trust your own instincts and follow your own aims to expand your small business to a less small business, it is very helpful to have a second view from someone who understands your local area, the recruitment sector, the industries for which you recruit and business in general.
Finding the Right Location for your Second Branch
Once you have decided to take the plunge and open a second branch of your recruitment agency, you need to make sure you find a suitable location. You probably already have the area in mind, as your first branch will have grown in a particular direction or you have to turn down assignments from clients. Speak to local estate agents and see what types of properties are available and think about what location is appropriate for relocating your business. You do not want to open a prestigious new office on a decrepit housing estate, however cheap the rent is.
Dividing Your Time between Two Offices
Now that you have decided where you are going to expand your business, you will need to start the complicated business of actually running the office. You will need to recruit trustworthy staff that can continue to build your business in the correct manner as you will no longer be based in the same office all day, every day.
It is important for you to be able to learn how to effectively divide your time between your first two offices as your business needs to be scaleable in order for it to continue to grow business locations.
Employ a Manager
A good way to develop your business from a one office recruitment agency into a burgeoning empire is to recruit a great manager for one of your offices. You may find that it makes more sense to employ a manager for your first branch so that you can concentrate your efforts on developing the new location.
Take your time finding, recruiting and training a suitable manager – they need to have the same business vision as you without the same burning desire to open their own agency, or you many find that they are off within a few months with all your industry contacts.
You might also like...