Client Entertainment to Build your Business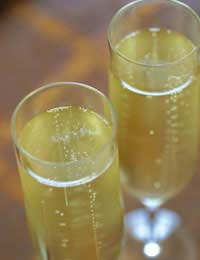 Investing in client entertainment is an important aspect of establishing and maintaining a successful employment agency. Nowadays clients expect a certain level of corporate entertainment to build relationships, but with a potential slowing down of the economy and a reduced spending power, it is also important to understand how your chosen corporate entertainment reflects on your business.
The over the top spending on client gifts and activities that were common in the nineties are now considered a little brash – you need to get the balance right between developing profitable relationships with your clients using the accepted means of client entertainment and gifts and not throwing money around at a time when many companies are making redundancies and tightening their belts.
What is Client Entertainment?
Types of client entertainment vary greatly depending on your budget, location and industry sector. In recruitment, client entertainment is relatively low key compared to, say, the investment banking or fashion industries, but it is still an important part of your marketing and business development strategy.
Common types of client entertainment include launch parties, promotional gifts, business lunches at decent restaurants and tickets to sports or cultural events.
Particular clients are invited to such events, with the highest spending clients given the best perks and potential clients given additional focus. While it is not uncommon to talk about business or particular work issues at such functions, there is a kind of unspoken client entertainment protocol that you 'pretend' you are all friends having a good time together. The business element is thinly veiled – everyone knows why you are there though.
Launch Parties
If done well, a launch party can be a considerable investment. You decide on a date, location and perhaps a theme, then draw up a guest list and send out invitations. Turn out is usually pretty low, with around a 25 % result the norm. As such, it is not necessarily the best business return for your money, as you will have people who said they would come not turn up and you will not be able to cancel.
Promotional Gifts
These can be a great way to get a good result for a relatively small investment. Think of a gift that represents your business and is appropriate to your client base – you could have a couple of different items. Gifts such as golf balls, lap top cases, pen holders and cups may not seem exciting, but practically someone in every office uses them.
Business Lunches
At around £40 - £75 per head, you can have a fabulous lunch at a very smart restaurant. If you are based in a city, many of the best restaurants have great deals at lunchtime and corporate kudos. Take one client at a time. Make it clear you will pay and do not flinch if they order the lobster. It's a great way to get to know someone better and, because everyone has to eat lunch, you are not asking for too much of their time.
Tickets to Sports or Cultural Events
The rise and rise of the corporate box means there are endless opportunities to impress your clients. Your career will be boosted by a little investment here – take a rugby-mad client to the Varsity game, or give your culture-vulture client tickets for the new exhibition at the V&A. You do not always have to accompany your clients to such events, but it is a great opportunity to bond over something they are passionate about.
You might also like...