What is Your Recruitment Company's USP?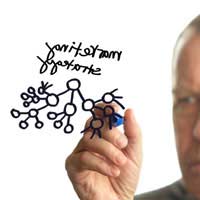 USP stands for Unique Selling Point. It is a buzzword in business and it has come to represent what is special about your organisation. Marketing gurus understand that in order to win new business and get clients to buy into using your agency above anyone else's, you need to be able to define what makes you different.
Understand Your Business
Defining your recruitment agency USP is the first uphill struggle in being able to market your business. You will not stand out from the crowd unless you have something special about you – this does not mean that your business has to be so niche that only one company in the country can use you. Rather you need to be able to be remembered, to have a company vision that can be explained clearly.
Think about what you want your employment business to offer – are you planning to be the quickest at responding to a new temp vacancy, or will you offer the first hour free for clients to be able to take the risk out of using you? Are you only going to use recruitment consultants that work in the field you recruit for, or will you only send a candidate for an interview after you have personally visited the company?
Whatever you are planning to specialise in, whatever extra service or skill you offer, with a little bit of smart thinking, you can have a memorable USP.
See the Niche
You cannot be all things to all people. Do your research to see what type of recruitment is needed in your area. See what other employment agencies are operating in your geographical or industry sector. What jobs are they offering? Pretend to be a candidate and phone them – see what type of service they offer and what your first impressions are. Make sure you do it better – offer careers rather than jobs, train your staff to answer the phone in a positive, professional manner.
If you find that there are plenty of high street agencies dealing with administrative temps but they do not offer permanent recruitment, this could be your niche. If you have experience of the financial sector, make sure you focus on these clients first and show that you understand their market. Don't allow yourself to get lost in a sea of recruitment consultants – it's your business, so make it special and do it better.
Shout About Your USP
Now that you have taken the time to understand and define your USP, don't be shy! Tell people about your company, make it clear what you offer that is over and above the competition. Challenge them to use you, make it easy for them to choose your agency to give the business to.
Many companies choose to incorporate their USP into their marketing literature – have a confirmed sentence that you feel sums up your USP and use it on your website, headed paper and business cards. If you are unsure about writing your USP as a strapline for these purposes, speak to a marketing expert to help you get the right message – it need not be too expensive and it will be money well spent.
You might also like...
I want to grow my recuitment company
mlungu
- 14-Jul-12 @ 12:29 PM