Pitching for New Business for your Agency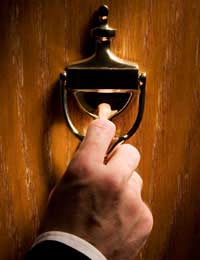 Winning new business is one of the three key issues in maintaining a successful recruitment agency. Alongside registering new candidates and filling vacancies, gaining new business is what keeps your agency busy and profitable.
Pitching to new clients can be a daunting task, with the actual pitching quite far down the list of winning new business, but as it is so important to the success of your business, you will need to learn how to do it well. Here are some ideas and suggestions for winning new business.
Cold Calling
Like it or not, winning new business starts with making cold calls. The trick is to make them as 'warm' as possible – find a reason for calling, think of a purpose for your call. If you sound like you are reading a sales pitch from a piece of paper in front of you, you may never get to the next stage of pitching for business.
Get yourself in the right frame of mind to make cold calls – you must be feeling positive. Be clear about your reason for calling – you may have read that they are looking to recruit, or you have a particular candidate that would be suited to them. Don't forget that your job is to find jobs, so pick up the phone and find them!
Business Development
Alongside cold calling, business development is what keeps your recruitment business on top of its game. You will need to have a number of business development strategies that fit into your weekly timetable – perhaps an hour a day of cold calling, advertising a candidate of the week mail shot or a commitment to make 30 new business calls each week.
Client Visits
Once you have got to grips with making cold calls to potential clients and online rapport building, you will need to meet some of them. Arrange meetings with as many clients as you can – having made a face to face introduction increases your chances of making a placement by over 40 percent.
If you work from home or have a virtual office, you will need to meet your client somewhere. Hotel coffee bars are popular, as are high street coffee chains. You can also go to the clients' offices – this is very helpful when it comes to assigning temps as you will know the set up for parking, public transport and lunch provision.
If you choose to meet your client in a coffee shop or restaurant, make sure you pay for everything. You will look junior and cheap if not.
Representing Your Business
When you meet a new client to pitch for new business, remember that you are the physical embodiment of your recruitment agency. How you look, what you say and how you say it will all make an impression. Think about what you are wearing – look professional and appropriate to the industry in which you recruit for. Recruiters for the new media design industry can afford to look funkier than for the financial sector.
Be prepared to talk about your business – have facts and figures at your finger tips and be comfortable with a little bit of showing off. Know what your business USP is and what you can do that your competitors can't.
Negotiation
Once you have pitched for new business and your client gives you an employment vacancy to fill, you will need to get to grips with negotiation. Don't wait until the candidate has been offered to job before you negotiate fees or you will be in a terrible position – get the fee agreement up front as soon as the interview process starts. Good luck!
START A RECRUITMENT BUSINESS IS FOR SALE.
This website is for sale [more info].
You might also like...