How Can I Improve Our Company Website?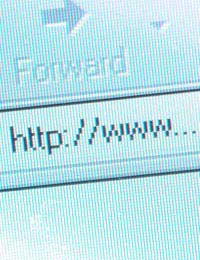 Q.Hello can you please have a look at my website. I have been running my business for many years until the great idea of having a new website came about. I have always promoted my business through a large network of people in which I know and trust. I need an honest reply as I am being told if i market this site it will be damaging and in general it will not work.
(Mr Martin Power, 12 September 2008)

A.
To be honest it's relatively hard to recruit business in a competitive area through a website by just putting up a few pages and waiting. The chances are that you will not get any 'passing' traffic unless people are searching directly for your name.
Firstly, what you need to do is to make sure that your website is up to date, accurate, free from errors and perhaps most importantly professional looking. This means that anyone you send to your site will be presented with a professional image of your company.
Then you need to work out how to drive traffic to your site. Below are listed a few things that you can adopt to boost the traffic to your site.
Search Engine Placement
By getting your text well written, your code properly formatted and your site well linked to, you will rise up the search engine rankings and get more traffic from the major search engines.
When you write the text for your site be sure to include the specific terms that you want to be found for and above all be realistic. You're probably never going to rank well for 'recruitment' but you may do well for 'office staff recruitment Wilmslow' or 'temporary pipeline engineers' where the competition isn't so hot. So work out what you want to be found for and include the terms several times (but don't overdo it).
Then get anyone you can in the recruitment business (or with related websites) to link to you.
And wait a few weeks to be found if it's a new site and you're off. Keep on begging for more links and you'll get higher and higher up the rankings and then get some business
Other things
There are many other things that you can do to drive traffic. Here are a few of them:
Web Directories
Get listed in as many relevant directories as you can. They won't drive visitors in the 100's but you may get some traffic and there may also be a little link benefit. If your site is new then it might also help the search engines find your site. The Yahoo directory may well be worth the $200 or so inclusion fee.
Writing Articles and Newsletters
If you are good at writing and knowledgeable on a subject you may want to write articles for free for sites in return for a link back to your site. Content syndication is common and works well. You get a good link and some traffic in return for your time and expertise.
Blog or YouTube
Ever thought about blogging or even a video about recruitment. We have done a few hundred videos on a range of subjects and they work really well. We don't blog - but only because we are too busy here.
Google Adwords - Cost Per Click (CPC) Advertising
Google offer really easy to implement CPC advertising programmes. You sign up, pick your keywords, create an advert and set a bid price. You can try it for a few pounds a day and see how you go.
One major differentiator is that the results from CPC advertising are pretty much instant and you can use the leads etc whilst you build up the organic rankings.
There are a great number of ways to drive traffic to your website. The few ideas above are a good starter and there are many books you can buy to help you.
The real key to driving traffic to your site is to get it out there. Post the url everywhere you can and on everything you do - email footers, letterhead, newsgroup posting and keep on doing it - it'll be well worth the effort.
You might also like...