How Do I Expand From Temps to Permanent Placements?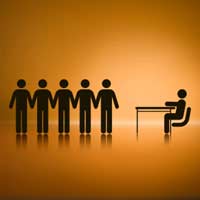 Q.
What key points should a company focus on when expanding from a temporary-only service to include permanent placements?
(W.J, 12 February 2009)

A.
Expanding from temporary staff only to temp and permanent staff is a good move in terms of helping your recruitment business to grow.
Temps only are a tricky business because it takes a great deal of cash flow to keep afloat. In basic terms, temps want paying weekly, usually, but clients only want to pay monthly in arrears, so you have to get your money from somewhere.
This is often why recruitment agencies offer both temps and permanent placements, amongst other reasons, as each division supports the other.
As you are thinking about offering permanent placements, you may have already realised the cash flow difficulties in temporary placements. There are a few other key points to be aware of too.
Temp to Perm Placements
A great way to build your business is to encourage temp to perm placements – where a temp has the potential to be offered a permanent job if they do well. This is good all round as it reduces the commitment on the side of the client, it gives the temp a look at the job before they commit, which in turn makes it less likely that they will leave and you won't have to give a refund on the (reduced) perm fee.
Client and Candidate Focus
It is a good idea to promote a client and candidate focused attitude for permanent placements, which means that you don't try to squeeze people into the wrong jobs just to make a fee. All too often new recruitment agencies do this because they're desperate for money but they never last.
Fair Fee Structure
Speaking of fees, make sure that yours are competitive and you'll get repeat business. Check out what your competitors charge – call up and pretend to be a potential client if you have to – then charge about the same, but a little lower. Don't go too low or clients will think your people are inferior.
Range of Applicants
In order to offer permanent recruitment you will probably need to do some targeted advertising to appeal to new candidates. An affordable way to do this is to offer a referral fee to current placements if they introduce you to someone that gets placed.
Good luck!
You might also like...