What are my Legal Obligations?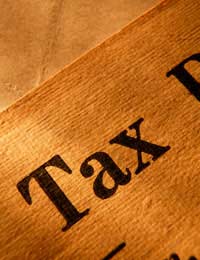 Q.I am looking in to starting a new recruitment business from home and would like to know what I legaly need to do to be able to provide tempory and permerminant medical staff.
(Mr B Berns, 18 September 2008)

A.
There is an awful lot of preparation involved in setting up a recruitment agency from home if you are planning to offer both temporary and permanent employment contracts.
In order to answer your question effectively, we need to break it down into three key areas.
The three areas to discuss are setting up a business, working from home and employment agency issues. Let's look at each area in turn, with the associated legal requirements.
Setting Up A Business
So you've decided that you want to take the bold step of starting your own business. The legalities of starting your own business start with your local Inland Revenue office, which you can easily find online or in the Yellow Pages.
You need to decide whether you will be registered as self employed, be a sole trader, start a limited company or some other form of business registration to ensure that your new business is present and correct. It is a good idea to speak to an accountant before you start, as they will know exactly what you need to do to start. However, you can also just get cracking and, as long as you register your business within three months (if you are self employed), you will be all right.
To register as self employed you just need to call the number stated on the Inland Revenue website and inform them of the date your business started. You may find it more simple to start as self employed while you work from home and, as your business develops and you gain a good relationship with your accountant, decide whether you need to change the status and premises of your business.
Working From Home
As you say you plan to work from home, you will need to inform your house insurers of your new business. While this can, in effect, lower your premium, as there will be someone in the house all day, you can also find yourself subject to business rates.
You can also speak to your local council authority to let them know you are working from home.
On a practical level, it is a good idea to keep an area of your home specifically for work, such as a study or spare room, as not only does this make it easier to concentrate and separate home and work, it is also clearer when in comes to calculating your tax, as you can claim a relevant percentage of utilities.
Employment Agency Issues
With your plans to recruit both temporary and permanent medical staff, you will need to think carefully as to whether this is the most cost effective business plan. Temporary staff are very expensive to deal with as a small business, as invariably you will be required to pay your temps well before your clients have paid you. Subsequently, many temporary agencies are part of a larger group.
Permanent recruitment is easier to deal with as you will only invoice once you have made a placement.
You will need to make sure that you are a registered employment agency and that your advertising states this clearly. The REC (Recruitment and Employment Confederation) is a good place to start – their website is very informative.
If you are planning to recruit medical staff from overseas for employment in the UK, you will also need to consider the legalities of work permits. While there are a number of companies that specialise in these applications, you are able to make the applications yourself. However, it can be a long and expensive process.
You might also like...
I am planning to start an agency which specialise in decontamination. I know it is very competitive, but during my experience with the job, I have known a lot of managers of the decontamination centres. I just dont know where to start. Please advice.
jr
- 16-Jul-15 @ 12:58 AM