I Used the Internet to Build My Business: A Case Study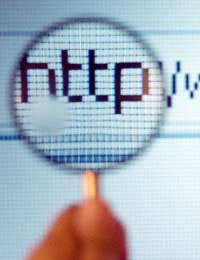 Very few new recruitment business start up companies have the type of advertising budget that lets you have full page spreads in the national newspapers.
Many people who choose to start their own recruitment agencies have come from a background of working for one of the major recruitment companies and have grown used to having a large advertising budget. Many do not even know about the budget, they just get given space to fill within the department or team budgets.
Spending Your Own Money!
Consequently, it can come as a bit of a shock when you are actually digging into your own pockets to find money for recruitment advertising. Newspaper advertising does not come cheap and internet advertising can also be expensive. As your own boss, you need to come up with some innovative ideas to make your perhaps meagre, or even non-existent, advertising budget work for you.
This is exactly what Joe Henderson, 38, excelled at when he launched his own recruitment agency.
He told us, "I literally had no idea how much good advertising cost, I just knew that I needed to build a market presence for my new agency and that I had hardly any money to do it. I worked out what my aims where – primarily gaining new clients, new candidates and building a recognisable brand – then worked out just how much I could spend."
A Very Limited Budget
It turned out that Joe could only stretch to £500 for the first six months as his business start up costs where already very stretched. Rather than blow it all on a traditional advert that may or may not yield any decent candidates, he decided to see just how far he could make the money go by employing some innovative thinking.
Joe explained, "I had come across a couple of free recruitment websites so I knew they existed, so I started there by placing a few adverts. I knew not to just put on a load of adverts the same in every possible location because, even though I could have done as they were free, I think it dilutes the brand if people keep seeing it everywhere in a free place. So I carefully wrote really fresh adverts that stood out from the other agency offerings and I got some really good responses from people that this appealed to, which meant that I had some exclusive candidates to offer my clients."
Innovative Advertising
Buoyed by his initial results, Joe decided to try some other innovative advertising ideas. He joined up to Google Adwords and set a daily limit of £1 for his key work advertising. He took care to assess his 'analytics' figures each morning so that he could amend any keywords that were not bringing in hits, making sure that his money was working really hard.
Alongside Google Adwords, Joe also signed up to Facebook advertising, which allows you to target your demographic with on line advertising. Joe also used the Facebook status updates to let people know if he was looking for a certain type of candidate or when he wanted to take on a new consultant.
Joe told us, "I also started a blog on my recruitment agency website where I just talked about what I was doing and what new vacancies I had available. I encouraged candidates to communicate with me through this and it ended up earning me banner advertising. Candidates also linked me to their sites and I gained some excellent new candidates through their friends that came across my agency. All in all, I'm really proud of how I made the most of my very limited advertising budget!"
You might also like...