I Started a Rec-to-Rec Business: A Case Study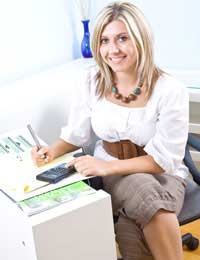 For Sally Holland, 34, working for a specialist headhunting agency was not particularly fulfilling.
Sally explained, "I loved most aspects of the actual job, but it was the other people that made it difficult!"
Employed by a headhunting company with very strict targets and relatively low commission was initially a great way for Sally to move away from the more high street aspects of recruitment that she had initially gained experience in, but it soon became frustrating.
She continued, "I very quickly realised that headhunting recruitment consultants was more to do with matching the right people that hitting targets – it was clear to me that if you focused on that the targets would be hit anyway, but my employers didn't like the way that I did things. I always wanted to take time to get to know the candidates and to really get to the bottom of what they did or didn't like about their current job, which is what I found guarantees a successful placement."
Own Business, Own Terms
Rather than continue in a company that she did not respect, Sally decided to start her own headhunting agency on her own terms. The term 'rec to rec' comes from recruitment for recruitment consultants, with headhunting a specialist way of approaching potential candidates that may not already be looking for a new position.
Even though Sally had made up her mind that she wanted to do things her own way, she was not in a financial position to leave the security of her paid employment straight away.
She commented, "It meant that I had to be rather secretive initially, which was difficult because I could have been in breach of my contract if I let it slip that I was planning to start my own rec to rec business. I was careful to ensure that I gathered as much information as possible, although I was aware that was a little underhand, I felt as though my employer had been rather misleading with me initially. That's what made me feel better anyway!"
Practical Considerations
It took Sally a further 12 months to save enough money to be able to afford to start her own business. She initially started working from the spare bedroom of her house, using a virtual office address for correspondence. Most of her initial investment went into the building of a website, including a blog and an updateable database, and having enough money saved to allow her to build up the business slowly.
Sally pointed out, "I didn't want to leap from the frying pan into the fire. I knew that I would be just as frustrated if I had to push square pegs into round holes just to make sure I could pay my mortgage. Having six months money saved up meant that I could really concentrate on making the perfect matches that I always felt was possible. This gave me more satisfaction that I could have ever hoped for and I'm pleased to say that I still have that six months money saved because I started making placements almost straight away."
You might also like...