I Started a Financial Recruitment Business: A Case Study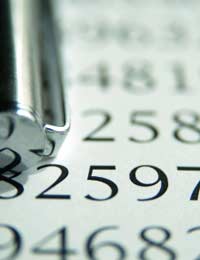 The financial services industry has enjoyed a rapid development over the past fifteen years, with the financial recruitment sector feeling the benefit.
When Daniel Mailer, 34, decided to leave his lucrative position as a senior recruitment manager in the City, he knew that he wanted to start his own niche financial recruitment agency.
Daniel told us, "I still found the recruitment industry very exciting and I was keen to be my own boss after working for other people since I left university. I had spotted a niche in the market and felt that, rather than share my ideas with my boss, I would launch my own business."
Putting a Plan into Action
Daniel's plan was to offer a high-end headhunting service to find highly skilled sales professionals that would flourish in a financial environment. Daniel continued, "Over the years it had become clear that it was not the best mathematicians that were wanted in the financial sector, but rather sharp sales people that could be taught the financial side of the banking business. I found that the recruitment agency I worked for had not really recognised this and kept looking for potential candidates in the same places, but conversations I had with my best clients showed that they would be willing to pay good headhunting fees for the right people because, at the end of the day, they would be making them far more money than they cost."
Daniel thought about starting his agency totally by himself, but quickly realised that he wanted some moral support. Having built up a strong network of clients and candidates over the years, Daniel realised that he would have a far greater commercial reach if he had the backing of a larger institution.
Daniel continued, "I spoke to a couple of venture capitalist companies and was able to get funding. Not only did this make launching my business a whole lot easier, but it also gave me direct access to some particularly impressive companies to work with, as the venture capital company was able to put me in touch with a whole host of its clients. This really gave my business a boost and very soon I found that I needed to recruit my own staff."
Business is Booming
Daniel's financial recruitment headhunting consultancy rapidly went from strength to strength as he gained an excellent reputation for discretion and professionalism, key attributes in the highly sensitive financial sector, especially within the blue chip names of the Square Mile, where the majority of Daniel's clients are based.
Since he started his business eighteen months ago, Daniel's business success has enabled him to move into more impressive offices – an important statement in the City – and he has taken on two additional consultants, one of whom worked with Daniel at his previous company. He is careful to ensure that he doesn't become the sort of boss he was desperate to get away from, so he encourages self development as well as professional development, with excellent financial incentives for repeat business and long-term recruitment, rather than simply squeezing candidates into jobs to make a commission.
You might also like...