My Old Employer Took Me to Court: A Case Study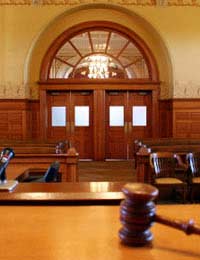 This is a cautionary tale for any recruitment consultants thinking about starting their own recruitment businesses.
Although some employers are pretty flexible and open-minded about ex-employees starting their own recruitment agencies, some are desperate to protect their intellectual property at all costs.
The Employment Contract
It is worth noting at this point that the vast majority of employed recruitment consultants will have signed an employment contract when they joined their current agency. We all know you're supposed to read the small print of absolutely anything you put your signature to, but in reality you may have simply assumed that, because you were joining a major name in recruitment, or perhaps even a company listed on the stock exchange, as in this example, then you would give them the benefit of the doubt and just sign.
This is exactly what Helen Marshall, 35 did when she started working for a major name in recruitment ten years ago, nine years before she launched her own recruitment business.
Helen explains, "I was so excited to have a permanent job as I had been temping for a few years. A good friend of mine had got a job at the agency and they had a 'consultant referral' scheme, so he put my name forward and, when I got the job, he was given £200. It was all such an exciting, positive time that I didn't think to check my employment contract in any great detail. I just looked at the salary and how many days holiday I was entitled to and then signed it. I thought that, because the company was so well known, they would be decent."
The Small Print
The clause that came back to bite Helen was the one which related to her ability to work within the same industry within a ten mile radius. After just over eight years working for the company, over which time she built up a brand new recruitment section and trained a number of graduates, Helen decided that she wanted to start a family and did not want to carry on the high pressured position.
Helen continues, "I knew that I wanted to work from home and be my own boss. I had a great network of clients and was keen to work with them on a one to one, headhunting basis, which they had expressed an interest in. I knew that I wouldn't be able to match my salary straight away but I was confident that I could support myself and not have to pay for childcare as I would work from home."
When Helen was eight months pregnant she left the recruitment agency to go on maternity leave. She was planning to enjoy her maternity leave and start to make plans to hand in her notice as the maternity leave ended, at which time she would start her own recruitment business from home.
Ongoing Case
Helen told us, "Unfortunately it didn't quite work out like that. It seems as though I infuriated the company by not wanted to return after my maternity leave, even though they only paid me the minimum they could get away with without any nod to the huge amounts of commission I had earned them over the years. They sent me a letter to say that I was in breach of contract as I had started a recruitment business within ten miles of the company and that they were planning to take me to court. This time I made sure I had the details checked by a lawyer, especially as there was a pregnancy issue involved."
The case is still ongoing and Helen is confused as to the best way to proceed. Although she has confidence that the company will not go through with the court action for fear of bad publicity, she is also keen for the matter to be cleared up so se can get on with her life and put it behind her.
Helen concluded, "I never sign anything without really checking it first now – which I think is understandable. You can't assume that people have your best long term interests at heart, as I've found out the hard way."
You might also like...