How to Recruit Staff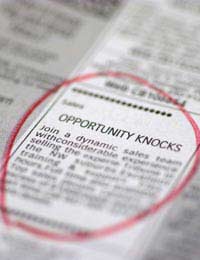 As your recruitment agency grows you will need to recruit your own consultants.
Some start up agencies prefer to recruit on a self-employed, commission only basis. While this can help save you money in the short term, in insurances, holiday pay and salary, to name but three reasons, this does not help you to build up a loyal team of consultants, developing their career in your employment. There is plenty of great business advice available regarding employing people – the Business Link website is a great place to start.
Employing your own recruitment consultants means that you can build your business with the best people for the job. You are able to decide how you run your business - what targets, rewards and rules. Think about how you felt as an employee and what was important to you. Think about what you are able to offer your potential employees so that your agency is a great place to work. You do not want to be the softest boss in the world, but neither do you need to be a tyrant.
Finding Potential Staff through Your Personal Network
Using your personal network is a great place to find potential employees. If you have worked in the recruitment industry before you are likely to know plenty of people that may be looking to change jobs. Speak to your old colleagues and ask if they are looking to move, although do check your previous employment contract in case there is a clause about you approaching old colleagues within a certain time period.
You can also find potential staff by making sure your friends and family now that you are looking to recruit. Although you may not have a direct connection with someone, if someone you trust decides to volunteer their details, it is worth interviewing them.
Finding Potential Staff by Advertising
Now there are so many excellent job boards on the internet, advertising is no longer the expensive option it once was. You can now advertise on sites such as Craigslist and Gumtree for less than fifty pounds, with more recruitment-focused sites such as totaljobs and Monster selling one job posting for as little as one hundred pounds. There are also free recruitment sites such as Reed which also give you great national coverage.
If you choose a more traditional form of print advertising, think about your target audience and what publication they will read. There is no point trying to find an excellent office manager by advertising in The Sun – try your local paper first.
The Interview Process
Once you have a short list of possible employees, you will need to start interviewing. Remember that first impressions count in both directions – they will make assumptions about you, too, so have smart, tidy office and look the part. Remember, unless you have quickly become established or are interviewing people from your extended personal network, these potential employees are taking a bit of a gamble with you – show what you have to offer. However, don't make the mistake of trying to be too friendly – you will still need to be the boss, even if you choose to do it in your own way.
You might also like...